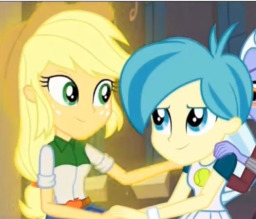 Ever since the Friendship Games, Tennis Match has been unable to focus. All she can think of is the girl who saved her from falling into another world. And her admiration for that girl is growing more and more.
Can she work up the courage to ask her out?
---
A little Valentine's day crack-ship story between two unlikely characters. Takes place just after the Friendship Games.
Chapters (1)