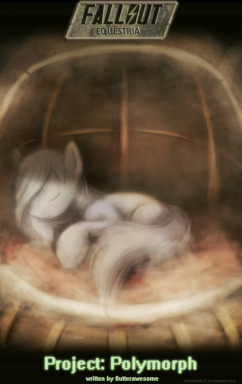 Source
THE WHOLE FIC HAS BEEN REWRITTEN. I HAD TO UPDATE IT IN THIS ONE B/C APPARENTLY. I CAN'T POST A FIC WITH A SIMILAR NAME, EVEN THOUGH IT'S BLATANTLY STATED IN THE TITLE THAT IT IS ESSENTIALLY A NEW FIC. (yes I get it's stated in the do not post section, but it seems like an extremely stupid rule)

A drunk, a zebra and a barmaid walk into a bar. And what do you get?
One damn weird "quest"
Quick Scope's life is changed when he goes out hunting on the wrong day. Or perhaps the right. Only the story will tell, but this life altering event pushes him to travel across the wastes in search of it's origins, but will this endeavor be yet another failure or shall he prevail? Things don't go as planned in the wastes, but who knows miracles happen.
Chapters (1)