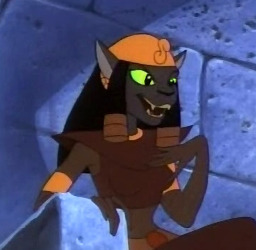 Deposed and defeated, Queen Chrysalis flees from her hive and across the desert. Lost and exhausted, it seems her luck has run out, until she's found by the mysterious sorceress who calls herself Mirage.
Are these two fated to become master and minion?
Rivals? Allies? Enemies?
Or perhaps even. . . friends?
Chapters (8)