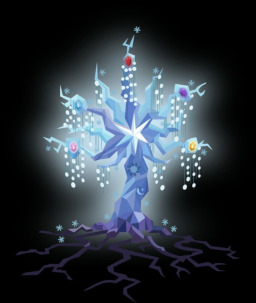 Source
Nightmare Moon has been defeated, but at too high a cost.
Princess Luna, Celestias little sister, has been trapped in the moon along with the demon. Celestia, in her desperation, reaches out to Harmony itself, hoping the maker of the Elements can spare her sister from such a fate.
What she finds is not what she expects, and what she learns will be too much for her to bear.
---
Featured June 3rd, 2022
Chapters (1)