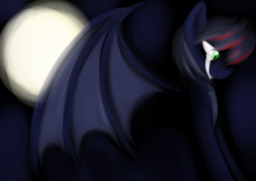 No pony could have prepared for the adventure or horror Cerberus would bring to Equestria.
A single pound is added to the scale of love and tolerance in Ponyville, and everything changes.
A colt with a strange body structure and even stranger past...
Four mysterious horses wanted for treason...
A shift in Princess Celestia's disposition...
The sun at it's peak...
A heartbreaking inferno...
A war against everything everypony has ever believed in...
Chapters (19)