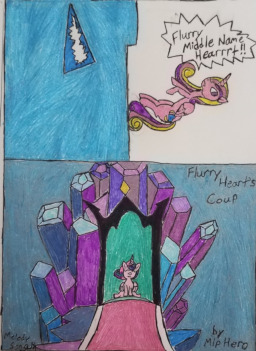 Flurry Heart may seem cute, but she secretly has a super secret agenda. That mostly involves throwing ponies out a window. Yep, that's how she overthrows her mother. Throwing her out a window. Why don't more people do this?
---
Written for the Cadance Is A Terrible Mom 2021 Competition
Cover art by Melody Song
Also, fair warning. The story does jump from third to first person. Just so you're less confused.
(Featured April 20th, 2021)
Chapters (1)