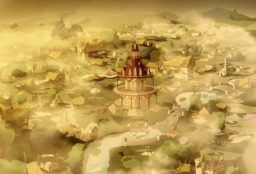 Source
Celestia has tragically died and the dead have started to rise and attack the living as consequence. Despite the attempts of the other princesses, the elements of harmony and brave ponies who risked their lives, the dead prevailed. Continuing to plague Equestria for generations, killing thousands.
One unfortunate mare from the first invasions comes across a certain element of harmony who once saved her life, only this time she's part of the plague.
Edit: I'm trying something new with the 1st chapter. It should still be readable and shouldn't spoil too much.
Art belongs to MLArtSpecter Check him out.
Chapters (2)