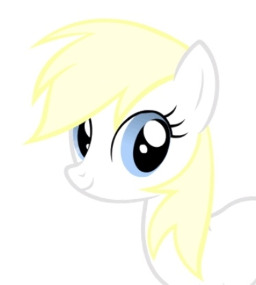 Even when a pony is viewed as the lowest they could be, they can still climb to greatness.
So Try To Be Better
This is a story inspired by something Vylet Pony said a while ago, and since I'm not good at animating ponies or just drawing them at all, I did the next best thing. The idea for this story was when Vylet said that someone should make an animation about Aryanne getting her cutie mark covered up while saying something to the lines of "Try to be better."
So, being the fiction fiend I am, I looked out for Aryanne fics for a while, and was surprised to see just about nothing. I then got bored and posted this 1k word one-shot about it.
My story is Aryanne talking about her path to redemption, along with some of the more notable bumps that came with it. Then saying something that could be considered inspirational.
Edit: I'd like to inform anyone who reads this that this was written at three in the morning in the middle of a caffeine crash, ideas and thoughts presented in this story are to be taken with a grain of salt. I would like to thank you all for actually taking the time to read my fic though, even if you don't like it. Have a good day!
Chapters (1)