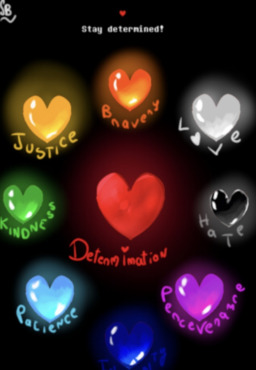 Nathan Blake was your average college student. He was smart, rather athletic, and all in all a good guy. But he was also a huge nerd, especially for a certain indie game. Undertale.
One day he gets invited by a friends of his to tag along to a gaming convention after his brother got sick. He was going in hopes of getting some Undertale memorabilia and to meet the creator. If only things went according to plan.
Now he helps a certain group of colorful characters in controlling their SOULs and aids in protecting their world. This is going to be one heck of a ride.
Chapters (3)