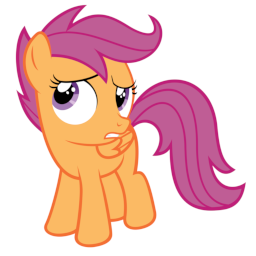 Source
Scootaloo will do anything to be like her idol and mentor, Rainbow Dash. Her conviction is put to the test when, one day, Rainbow Dash shows Scootaloo something that can take her training to the next level. It's something Rainbow Dash has been using for a long time for that extra edge. It's something grown-up ponies don't talk about, except to tell the youngsters to avoid.
Will the young filly stick to what her parents and teachers had taught her and stay clean — or will she follow in the hoofsteps of her surrogate big sister?
Cover image by OTfor2.
Chapters (1)