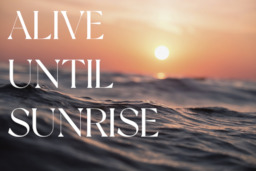 Source
Rainbow Dash flew west.
This story was originally written in Chinese by myself and was an entry in FimTale's 2022 Winter Writing Event ("In a Matter of a Day,") before being withdrawn.
Edited with the help from TheFlint44.
Criticisms are welcomed, especially on my choice of words.
Cover art adapted from Sebastian Voortman's Body of Water during Golden Hour, from Pexels.
Chapters (1)