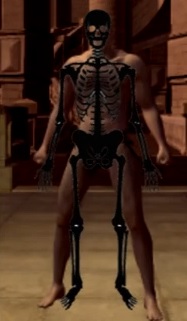 Source
This story is a sequel to Skeletons in the Closet
---
After her harrowing encounter with a Skeleton, Celestia uses all her magic to summon a valiant hero to defend her.
However if you want to kill a Skeleton you have to be a Skeleton.
When her spell is completed she finds she hasn't just summoned any man, she has summoned Skeleton-Man.
Part man, part Skeleton, all hero.
Chapters (1)