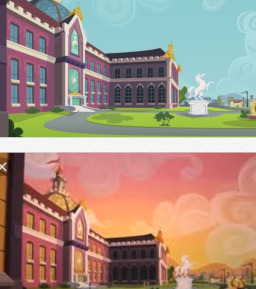 I don't find this story to be in good taste now, but I can't bring myself to take it down... not sure what to do.
This story is not meant to be offensive and is purely written for the story. Each chapter is a different account of the story. The points of view are:
-Flash Sentry
-Derpy
-Snails
-Microchips
-Vinyl Scratch
-Wallflower
Each character recounts the experience and finds there own way to acceptance. This is a touchy subject, so please do not read this if you are sensitive about it. This is my first story so please give lots of feedback in the comments.
Chapters (6)