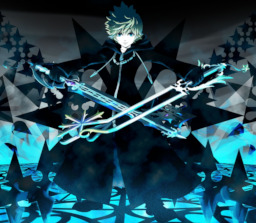 Source
I was once an Organization XIII member known as Xuku. One day I had a fight with a fellow Organisation member, when something went astray. I had gotten a memory of my past life. Specifically how I was turned into a nobody.
Now I'm planning on leaving the organisation. From here on, I have no idea what will happen. I just hope I can live a peaceful life in another world FAR from here...
Yeah right...
---
Authors Note: I don't own ANYTHING related to Kingdom Hearts or MLP, exept for my own oc and story plot. Also my oc:s name is pronounced like this (Zu-ku).
Also some of the red tags aren't going to show up until later in so don't worry. I'll try not to disappoint... much.
Chapters (6)