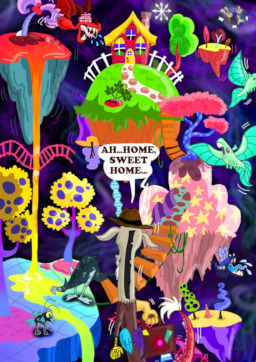 Source
This story is a sequel to Friendship is absolute chaos: Part 2
---
Discord and Spike got back from their vacation in the crystal dimension, eager to see if they won the contest... Only to find Equestria as well as the world enveloped in chaos so thick you could cut it with a knife and spread it over toast.
The chaotic pollution threatens to spread everywhere and Spike and Discord need to unite their power to locate new bearers and fix this mess before it becomes irreversible.
But a certain voice will do everything in their power to stop them from freeing the six.
Chapters (13)