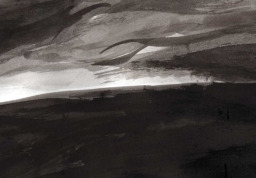 A spell gone wrong teleports Twilight and Rarity outside the borders of the world. Here, amidst a wasteland of barren soil and neverending rain, there is neither food nor shelter to be found.
In the absence of former responsibilities, and with the looming prospect of death being closer than ever before, they begin to open up towards each other. There is no place for dignity or restraint when you have nothing left to lose.
But in the end, none of it matters. Their only hope for survival is to get back to the world before they starve.
Chapters (13)