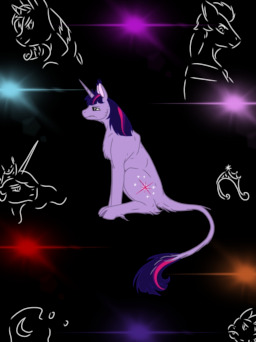 What would it be like if the world of MLP was futuristic and more 'science is magic' based? (though friendship is also still magic) the 'science is magic' term is just more... literal.
Snap on your jetpacks and lets go explore this shiny new world!

The si-fi is more subtle than you will probably expect, but is still there.
futuristic like mlp world with a different approach to a lot of things.
Chapters (1)