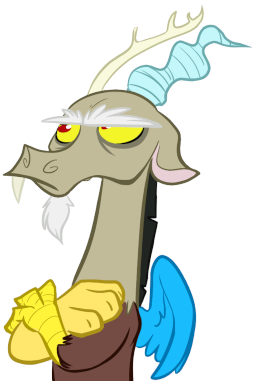 As Discord has figured out the hard way, taking over the world is no easy feat. So when he gets another chance for a fresh start, why not take it? Those were his thoughts as he transported himself to a place called Earth. But in this universe, he may find that he's bitten off more than he can chew.
Teen for language, maybe more as it goes on.
Collaboration with Lucian-of-Hromulev, who still swears he isn't a brony. I say he's close enough.
Chapters (1)