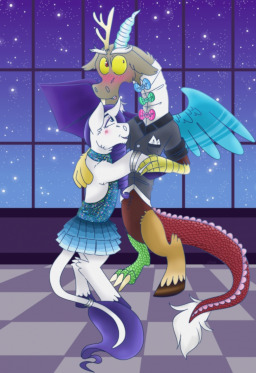 Source
Rarity and Discord have been going out together an awful lot. They couldn't possibly be an item, could they? The way she looks at him, stays close to him, whispers in his ear...
And they rush behind closed doors quite often...
---
Just an idea I got from the artwork and a wry comment I made in a discord group. Really, that's it. Enjoy.
Chapters (1)