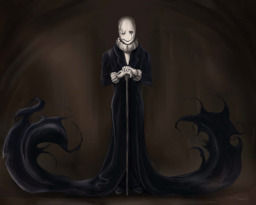 We all know the message. The warning, given to us by the riverman.
"Beware the man who speaks in hands."
This message was warning us about the mysterious being known as W.D Gaster, the Royal Scientist before Alphys. The man who created the CORE which gives life to the Underground. A mysterious skeleton that, in a failed experiment, was blasted across time and space. Lost in the Void between worlds.
Yet now, one day after what seemed like both millenia, and an instant, the good doctor falls into a new world with new problems.
And a new enemy.
Chapters (2)