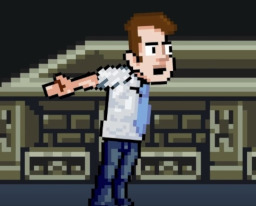 (Original version written by Jay David can be found in this link) https://www.fimfiction.net/story/441469/assisting-evil
The story is just 'Dorkly's" Kevin character helping Nightmare Moon with her plan.
I just felt Jay's version of Kevin wasn't true enough to the original and wanted to give it a shot. I am aware Nightmare Moon is flanderized, so is everyone else in the Kevin shorts. If I failed, I failed, but here's the ole college try.
Chapters (1)