Like it just pisses me off that i cant have one in real life! They are so cute! LOOK AT THEM!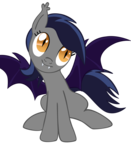 MMMMMMMM I JUST WANT TO HUG IT AAAAAAAAAA OR ATLEAST BOOP HER CUTE LITTLE NOSE!!! Sorry but they are just soooooo adorable! You just cant say they aren't! They just are!


LOOK AT THEM THEY ARE JUST ASKING FOR A HUG! AAAAAAAAAAAAA LET ME HUG ONE!