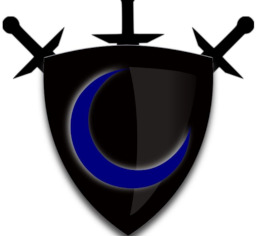 On January 22nd, Hasbro launched Equestria Legends Online, a virtual reality mass multiplayer online world designed for bronies and pegasisters to be able to fulfill their lust for adventure in the world they loved. However, where there is harmony, there is chaos, and it doesn't take long for Discord to show up and ruin everything in spectacular fashion.
Cut off from their friends and family, and the outside world as a whole, Moon Guard and his friends are determined to survive this death trap, and to do everything in their power to make sure others survive as well.
Search. Slay.
Restore Harmony.
---
This is a sidefic to Shadowflame's Equestria Legends Online and a crossover with Sword Art Online. I only came up with the story arc for the characters emphasized in this particular story. All other credit goes to its proper party.
Chapters (5)