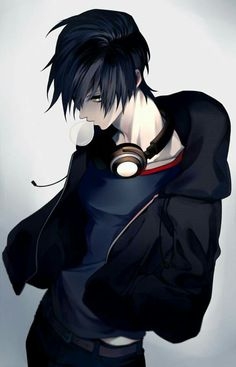 Sometimes friends come in all shapes and sizes, and can come from the most of unlikely of places. but having friends from parallel worlds, well that's diffidently a new one. so what would happen when a Pokémon trainer on the way of winning a Pokémon league, gets teleported to Equestria, well I can tell you that things get weird, funny, and an adventure for the trainer to find his way home while helping his new friends deal with an invading wave of darkness and hunger.
-----------------------------
now to give just a little context for you my readers, this fic takes place roughly a month or so after the start of Season 1 of MLP: FiM, but it will deviate in having story elements tweaked.
another bit of info I wish to give you is that while the Pokémon do have their 4 usual moves, in this fic, they will have some normal type moves for basic attacks. so something akin to Pokken Tournament. also Matt, the trainer will also take part in battles and fights (which honestly all trainers should have some level of skill in

)
-as for the team of Pokémon:
Camerupt (the Eruption Pokémon - Male)
Type: Fire/Ground.
Ability: Solid Rock – reduces damage from super-effective attacks.
Mega Ability: Sheer Force – removes added effects to increase move damage.
Moves: Eruption/Earth Power/Yawn/Lava Plume.

Lycanroc (the Wolf Pokémon/Midnight - Female)
Type: Rock.
Ability: No Guard – Ensures attacks by or against the Pokémon land.
Moves: Rock Slide/Counter/Payback/Play Rough.

Mienshao (the Martial Arts Pokémon - Female)
Type: Fighting.
Ability: Inner Focus – the Pokémon is protected from flinching.
Moves: Detect/Bounce/Blaze Kick/Force Palm.

Kingdra (the Dragon Pokémon - Male)
Type: Water/Dragon.
Ability: Sniper – powers up moves if they become critical hits.
Moves: Smokescreen/Hydro Pump/Twister/Icy Wind.

Probopass (the Compass Pokémon - Male)
Type: Rock/Steel.
Ability: Sturdy – it cannot be knocked out with one hit.
Moves: Lock-On/Zap Cannon/Magnet Bomb/Rock Tomb.

Alolan Ninetales (the Fox Pokémon - Female)
Type: Ice/Fairy.
Ability: Snow Cloak – Raises evasion in a hailstorm.
Moves: Ice Beam/Confuse Ray/Dazzling Gleam/Aurora Veil.
Chapters (20)