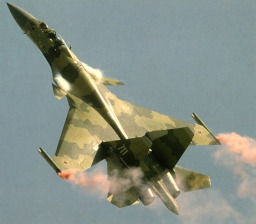 Due to a new bill published by the Equestrian Senate, the latter which Princess Celestia regrets establishing every day, a weekly cliche event must happen. This week, a military brony must come to Equestria!
Meanwhile on Earth, Straw Mann is late to training the rookies due to angst. His Su-37 Terminator is therefore transmorgiportalizified into Equestria without him! This can only go uneventfully, aside from some collateral damage.
A tale of aircraft, princesses, and mild depression.
---
Did you know this fic is number 359999? 1 off from being a thousand Xbox 360s!
Chapters (1)