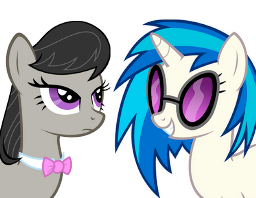 Vinyl shares what she and Octavia learned after a rather unforgettable night. Vinyl spins a grand tale of drinking, drama, deceptions and more as Octavia struggles to keep her sanity from slipping away.
Will either really learn anything from this experience?
---
Entry for the Comedy (Is Serious Business) contest.
The selected prompt was "We Learned Something, Octavia."
Chapters (1)