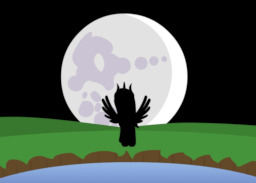 Source
I was once a pony with a normal life.
Then came the day that changed it all.
I had to protect her, no matter what happened to me as a result. It was the right thing to do. I hadn't stopped them before, so I had to then. I couldn't let her take the pain. So I took the blame and the pain.
But I deserve it. I didn't stop this before, so I should take it now. It's my own fault for not trusting my instinct... I lost all hope, I broke.
But I didn't shatter. For I am a shadow of the dusk...
---
Awesome cover art made by DinkyUniverse!
Updated as of 2/20/17.
Rewritten as of 4/8/17.
---
Tell me how this one-shot went! Now that I've rewritten it, and hopefully improved it, I think more people will enjoy it. Considering the 10/1 ratio though, people apparently already liked it.

---
Chapters (1)