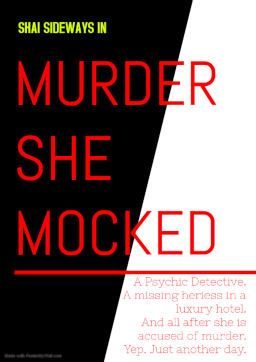 A beautiful young heiress disappears from her suite in a luxury hotel.
Psychic detective, Shai Sideways is tasked by the police and the worried parents to find their missing daughter. This is not the first time someone has gone missing in this hotel.
But this time someone ends up dead.
Chapters (6)