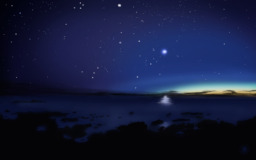 Source
With Tirek defeated by the combined forces of the Shepherd and her allies, the Equestrians and Star Tracer -- the sole Atlantean to survive the final battle in Palladia -- awaken to a world in transition, shaped by Avalon's will.
Above the ruins, a beam of light pointing toward the south prompts Princess Luna and the others to follow the beam to its end, unaware of the destinies Luna and the surviving Atlanteans will soon converge upon.
WDTP: S2/3
NOTES + CREDITS
This is the fourth story of the Timeline-42 series, and the final part of the Terminus & Exordium arc.
For best results, please read the first three stories of the arc before undertaking this one:
* "A Rainbow in the Dark"
* "Ad Mortem, Ad Vitam"
* "Darkness Before Dawn" (not linked; rated Mature)
Chapters (2)