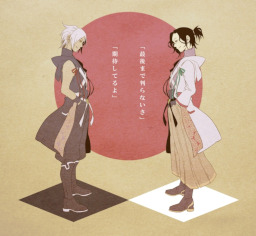 Before Twilight Sparkle, there was Twilight Velvet. A young aspiring writer who doubts her abilities and feels as if her talent isn't good enough. While she doubts herself, the Light conspires to have her killed for a Darkness growing in her heart uncontrollably. A silver haired boy had taken an interest in her, and takes her as his "Seeker of Darkness".
This boy, 'Xehanort', has plans for her that Velvet can only follow along with, lest she suffer a terrible fate at the hands of .
---
Xehanort is a keeper of the balance between Light and Darkness, and fights as the latter's champion. Seeing potential in some of the locals, he begins mentoring them in how to harness the same powers as him, and some day protect what most fear. As the followers of Light conspire against him, Xehanort struggles to protect the natural order from teetering.
After all, when Light destroys Darkness, shadows follow suit.
Chapters (1)