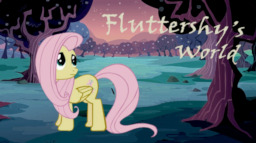 Source
A look at an ordinary day, at Fluttershy's animal sanctuary.
And, a look at a not-so-ordinary day, when feeding goes a little late into the evening.
Less "Horror", more "Scary". Suitable for anyone that can handle a TV horror/scary episode.
Cover art thanks to Silent Whisper (#5485) from Discord / My Little Story.
Chapters (2)