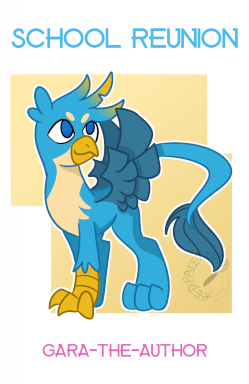 Sandbar returns to the School of Friendship for his ten-year reunion.
The decade has been kind. From Yona to Ocellus, everyone is getting somewhere in life. But if time brings change, then no one has changed more than Gallus.
---
Cover Art was done by RedPalette. Many thanks to her and you can find this specific piece here.
Proofread by the handsome RoMS, whose stuff you must check out.
Originally written for 2019's Everfree Northwest Iron Author.
Content Warning: Fic features a trans character venting about the trans experience.
Chapters (1)