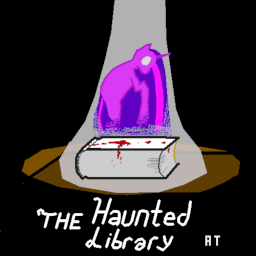 Source
Rarity didn't believe in ghost stories. That all changed when she found a ghost while helping Sunset Shimmer clean the library's attic.
A romance written by an idiot who smashes canon with a brick, and doesn't know how to write romance. So there's not really any romance. Inspired by what I thought The Enchanted Library was about.
This story is part of the First and Only Raritwi Bomb. A week's worth of stories and art all centered around Rarity and Twilight. If you liked it, the previous story posted is FillyFoolish's "Lamentations", and you can find a master list of all Raritwi Bomb content here, [DING]
Also Sunset is the Element of Magic now. So that's a thing.
Chapters (1)