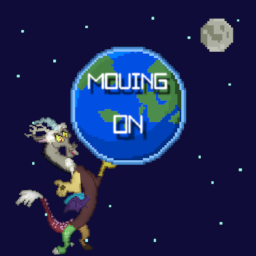 William Wright, a human male, lost everything important to him. His daughter, his wife and even his job. After a year of suffering and mourning he decides that he can't move on like that.
That he has to end his misery.
But a higher being, a certain god of chaos, has other plans for him - plans that could mean the end of a whole world.
This is the story of William Wright, a normal person who just wants to live a peaceful life but is doomed to make big, crucial decisions.
---
Arc One: Beginnings - The arrival of four strange creatures from another dimension prevent William from taking his life. But with their arrival and him hiding them from the government, other problems start to occur.
Arc two: A New Life - William arrives safely in the magical land of Equestria, but soon learns that starting a new life there isn't nearly as easy as he thought it would be.
Arc three: ???
Arc four: ???
---
Rated 'Teen' because this story's nothing for children, duh. 'Sex' tag is there because of scenes involving nudity, not because of actual sexual intercourse.
Chapters (38)