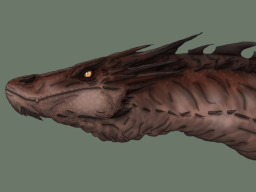 Smaug the Great, the largest dragon ever seen on Eques as well as a father, but before he was Smaug, he was a human known as Marcus who died from a gunshot wound to the neck. All he remembers is his name, what he was and how he died. Now he awakes early from a 1,700 year nap before his mate to find his domain empty of earth pony Dwarves and the only two eggs of his hatchlings gone.
Rated T for cursing and gore.(YOU HAVE BEEN WARNED)
If you have not guessed it yet this Equestria is the size of middle earth with Dwarves, Elfs, and many more that are from the Hobbit and the Lord Of the rings but the Dwarves are ponies and the Elves are ponies.
EDIT: Chapter 1 rewritten!
Chapters (2)