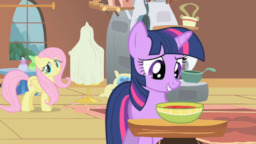 Twilight Sparkle's dear friend, a human nicknamed Brick, is horribly sick! What kind of sickness could it possibly be and what does he need to get better?! Well, that answer's a bit of a shock to Twilight, but she would do anything for a friend in need!
Then again, where in the world is she going to find chicken noodle soup? After all, most ponies are vegetarians.
---
Editted by Zephyr
Pre-read by Jay the Stormtrooper
This would've been up a lot sooner, but circumstances happened beyond my control.
Chapters (1)