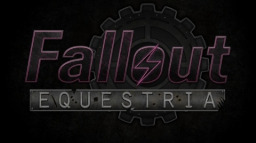 This is a voting based story. This means that you, as the reader take part in deciding the fate of Oscura. Good luck! And happy voting.
Hello and welcome to what might be the fanfic experience of your life. This is a Fallout Equestria fanfiction about a mare named Oscura, who will do anything to get her sister back who was stolen from her Stable while all she could do was watch. Now she has to go and rescue her from her captors, of course! But how do you do that when you don't even know who took her?
This book takes place approximately 170 some years BEFORE the events of the original fallout equestria book by kkat. Therefore not even littlepip's great grandma has been born yet.
Chapters (4)