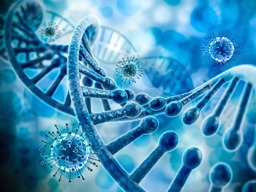 Bart, cursed by a debilitating disease which afflicts his mental stability, spends the vast majority of his days at the Saint Junivus Psychiatric Ward. He faces a constant uphill struggle to piece apart reality and fantasy, and he is dogged to do it alone.
When a global outbreak changes everything about his already shaky reality, he must explore what life means to him. The ETS (Equine Transformation Syndrome) pandemic could become his salvation... or it could become the very thing that forever breaks his mind.
---
This story shares the same universe as Pandemic by ASGeek2012 and Pandemic: What you are Meant to Be by Halira
Note: If you find any details that conflicts with either story, or you interpret the details as something that conflicts, let me know. I intend to do my best to keep this story to cannon with Geek's universe.
Edit: Had a slight mistake with the series tag. I rectified it.
Chapters (4)