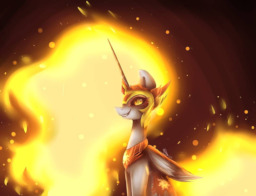 Source
This story is a sequel to I am Living Lava?
---
Rose has finally gotten permission to leave her gilded cage and travel freely around this new world, what wonders will she encounter, will she make a new friend? or will she become the threat Celestia saw her as?
Find out in her own Travel Journal!
Chapters (2)