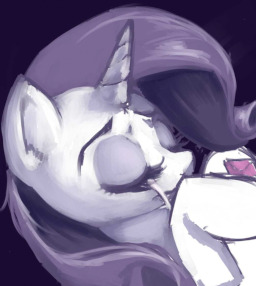 Source
Rarity is not feeling like herself. Her experiences with sadness were usually intense and loud, but brief. Not this time. After a chance encounter with a customer, powerful melancholy grips her, unlike anything she has experienced before. She feels empty, hopeless, and miserable.
Then Twilight Sparkle visits.
---
There are some mentions of suicidal ideations, but no actual suicide or self-harm.
Now being translated in Ukrainian! (ch1)(ch2)(ch3)
A HUGE thanks to Troublesome Beast for helping me with this one.
Cover art by Sarochan.
Chapters (5)