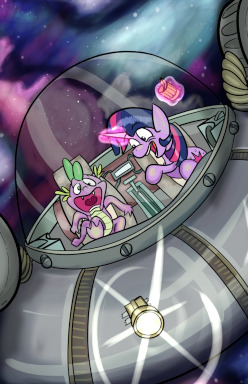 It's a Rick and Morty AU Adventure! Twilight is Rick and Spike is Morty. Read it with the voices; you know you want to.
An idea that spawned under mild inebriation and built strength the longer I thought about it. Not strictly a crossover I think as the characters from MLP are taking on traits from other shows rather than literally meeting up, but seems a worthwhile tag.
Cover art cropped from Rick and Morty + MLP by MXCoriginal, showing this idea is far from original.
Chapters (1)