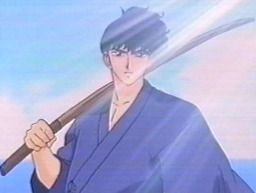 One guy returned to his hotel room after a long day at comic-con.
He bought an item for his rather well done, to him at least, cosplay. A simple bokken is what he got, something he did not expect to find at all through his wanderings at the con. He pulled it out of it's packaging, why it was in packaging he did not know, and suddenly found himself... displaced.
As Tatewaki Kuno, the Blue Thunder of Furikan High (Now Canterlot High) no less.
Chapters (5)