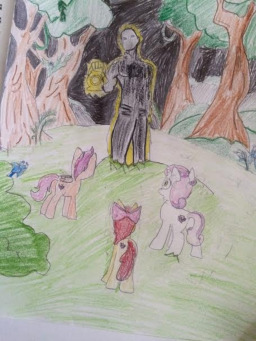 Ethan Woods is your average member of the Sinestro Corps. He hates Green Lanterns, he spreads fear throughout the universe, and he was sent into the Unknown Sectors to establish the fear-induced order of the Yellow Lanterns and ended up finding a planet full of friendship-loving ponies.
...Wait, I don't think that happened to anyone else...
As is normal at this point, cover art is by Cookie Encyclopedia, and wow, this is the best art she's made for me yet. Period.
Chapters (2)