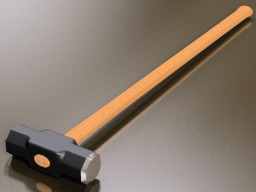 It was the 800th year of Celestia's reign and the Equestria was in the largest technical revolution that the country had ever seen. Advances were being made in every industry, every branch of science. The Starswirlian renaissance was at it's peak. The government was rapidly expanding its infrastructure to keep up with the economic growth. Thus, the newest technology was being brought in, this of course, was the steam engine. Using magically generated heat, the water was boiled into steam, which powered pistons turning the wheels.
Of course, the Equestrian government had drawn up plans for the rail networks. However, there was one slight problem, the track for said steam engine needed to be laid. The Equestrian government had commissioned the project, but as there were not enough financial resources to pay for the project, the Government had promised land to the workers who finished the lines.
Based off of the American tall tale of John Henry.
Added the AU tag because of historical headcanons.
Chapters (1)