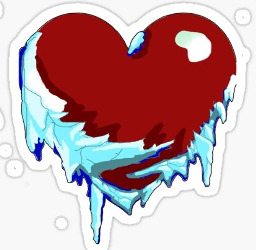 Frostheart did not enjoy the period of Hearth's Warming. It was too loud; too bright; there were far too many ponies everywhere; And far more importantly, there was far too much good cheer and joyous feelings abound.
And since, as a windigo, she kinda needed negative emotions to survive, that last one was a serious problem.
Which in turn forced her into having to sneak into a pony settlement during Hearth's Warming Eve in order to find some negative emotions to eat. The plan was simple, find somepony having a bad night, have a discreet meal, and leave. In and out, minimal contact with the ponies. Easy.
Now if only she could tell why the settlement's name was ringing alarm bells in her mind things could be perfect! Oh well, she could think about it more as she searched for a target within Ponyville.
---
---
Written for My Name is R for Jinglemas 2022.
Featured! 12/25/2022 - 12/26/2022
My Name is R has done a Reading of the story.

Chapters (1)