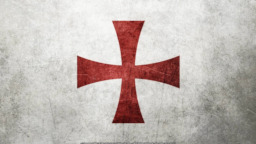 Elder John Quinton, the leader of the Templars of Steel Equestrian Wasteland Chapter and descendant of a member of the Knights Templar will bring order and justice to the Equestrian Wasteland with the help of God. He will eliminate the Raiders, Red Eye, the Grand Pegasus Enclave and all the threats to the Wasteland. He will spread God's teachings across the Multiverse with his troops and friends by his side while keeping the armies of Hell at bay and prevent them from spreading across the Multiverse.
---
Yes, I just made a new story. If you're thinking why? My mind just won't stop making new ideas.
Warning: Contains Christian themes and hate comments will be deleted
Constructive Criticism is allowed
DEUS VULT!
Chapters (6)