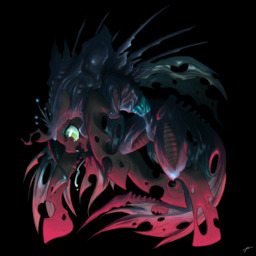 Source
A meteorite landed just outside of Ponyville, in the heart of the Everfree Forest. Princess Celestia gave me the job of investigating the meteor crash.
Something emerged from the crash. I have no idea what it is. All I know is that it came from the stars, and it wants blood.
---
Cover art by mirapony.
A collaboration with BootyPopperzZz.
Chapters (2)