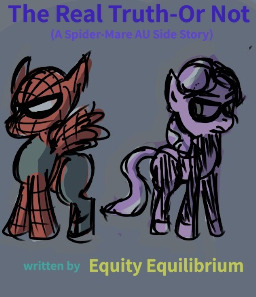 Quick one-shot fic and side story to TheInvincibleIronBrony's fanfic MLPU: Spider-Mare: Cats Claws.
This is an AU and does not canon to MLPU.
---
Superheroes Spider-Mare and Black Cat are tired of each other. Spider-Mare thinks that Black Cat is a plucky upstart and Black Cat thinks that Spider-Mare is too entitled.
When they vent to their friends during a typical school day, Scootaloo and Diamond Tiara end up in a heated argument. Could this be the revelation of their secret identities?
---
Tagged "Comedy" depending on your sense of humor.

Chapters (1)