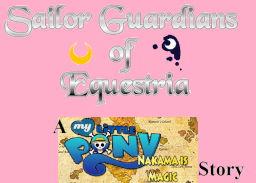 A My Little Pony: Nakama is Magic story
When the Elements of Harmony restored Princess Luna back, they left her nearly powerless and a weakened version of their former self. But, there is a way to fix this: the "Legendary Silver Crystal".
She'll need help, though, to find it.
Fighting evil by moonlight
Winning love by daylight
Never running from a real fight
She is the one who can help Princess Luna the most.
Chapters (16)