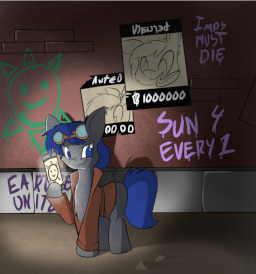 Source
In an Equestria where race determines status, earth ponies sit at the bottom of society. But then a new technology is born: Solaether, a form of energy that runs on solar power and promises to even the score.
But when the Crown outlaws the new tech as "sun theft," calling it a crime against Celestia, outlaws called "Shiners" take up the fight.
This is their story.
Cover by Colby "Greenfinger" Green.
Chapters (7)